News

Loading RSS data...
Refresh
Featured Character




Peri Westmore

Peri Westmore is one of the main characters of Devious Maids. A wretched woman who cares about no one but herself, Peri got to where she did in life on the back of a great tragedy. Having everything wasn't enough for her though, which is exactly what drove her husband into the arms of their maid. Hurt and humiliated by this, Peri spent years exacting revenge in more ways than one, from destroying his public image to preventing him from seeing their son, even going as far as to try brainwashing him. Despite countless devious acts against her husband, and others, her overdue demise was actually delivered at the helm of her wanting to do something good, and protect girls who have suffered like she has.

Read more...

Featured Episode




"Once More Unto the Bleach"

Lives are changed forever following the explosion at the Powell mansion.


Read more...
Did You Know..?

About Devious Maids

Devious Maids is a show about Beverly Hills maids who have to juggle their own ambitions and dreams with the demands of their rich employers. Marisol finds herself acting as a support system to Evelyn in the wake of a big life change. Meanwhile, Rosie's positive and sunny disposition leaves much to be desired by her new boss, Genevieve who is acclimating to a household without Zoila's honest and acerbic humor. Carmen continues to pursue her singing career until her cousin Daniela comes to town and shakes things up. Marisol also finds herself in a new relationship, which eventually becomes a complicated triangle when her old flame Jesse reappears.
Read more...
Featured Video

Latest Photos

Devious Quotes

Here's the schedule for today. You and I are going to make love. I will orgasm two times. Then you will drive me to the sale at Gucci, where I will orgasm twice more.

Evelyn Powell, "You Can't Take It With You"
Refresh for another quote
Where Are They Now?

If you miss the Devious Maids cast, check them out in their current projects:
Polls

What did you think of "Grime and Punishment"?

 

IN THE LAST POLL we asked:
What did you think of "Much Ado About Buffing"?
10 people (83.33%) said "Amazing".

What unresolved story are you most excited to see continued?

 

IN THE LAST POLL we asked:
Which Season 4 episode is the best so far?
7 people (46.67%) said "A Time to Spill".

Affiliations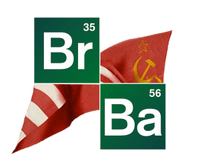 Community content is available under
CC-BY-SA
unless otherwise noted.